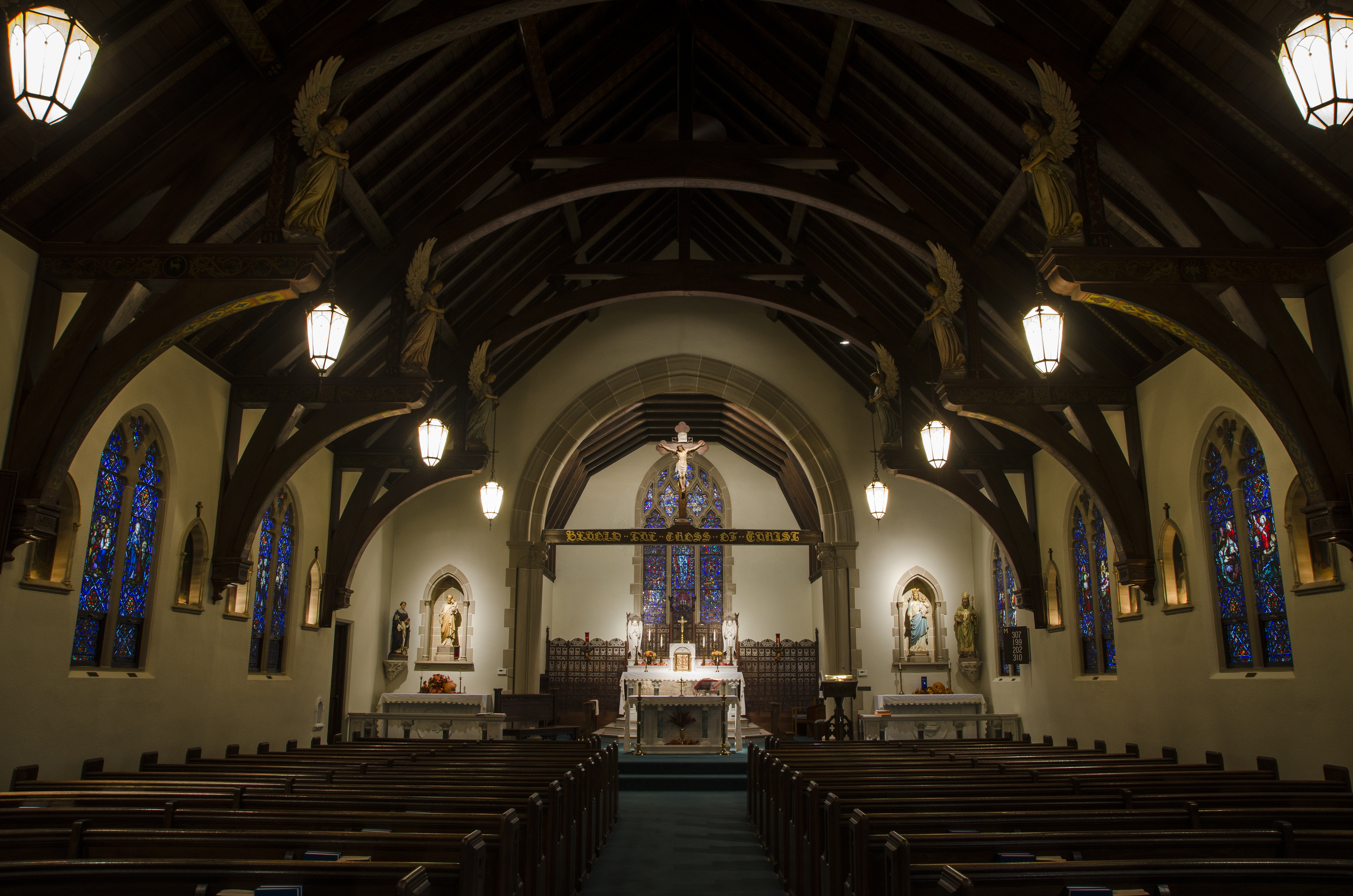 Interesting Facts About St. Dominic Catholic Church
Construction started on the first Catholic Church in Wyoming in October 1880. Construction was completed in the summer of 1881. St. Dominic continued as a mission of St Patrick's of Camp Grove until 1903, when it became an independent parish.
Our church bell has 250 silver dollars donated by Patrick Cain, Essex. It originally hung in the first church. It is named the St. Ann Bell, in memory of his beloved wife, Ann.
A permit had to be obtained from the U.S. government to melt down the coins. The silver accounts for the clear tone of the bell.
The current church was started in 1928 with the cornerstone being laid on August 5, 1928.
Father James M. Fitzgerald was the priest during the new church construction and for many years after from 1923-1941.
The beauty of the church is in large part due to Father Fitzgerald's generosity, as many of the special features in the church were given by him in memory of his parents.
The church's architecture is Norman-Gothic, and 5 crosses can be seen on the roof of St. Dominic, marking it as a Catholic church.
The stained glass windows were imported from Munich, the capital of Bavaria, at the time and they depict episodes in the life of Christ and the mysteries of the Rosary as originated by St. Dominic.
The wood beams of the church were stained, and Italian artists painted polychrome designs on them. No two beams are alike.
The church was consecrated by Bishop Edmund M. Dunne of the Diocese of Peoria.